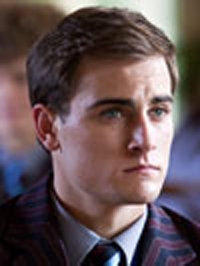 David is a character in Dead Gorgeous. He may not be the smartest boy at school but he is probably the most handsome, which makes him incredibly popular with the girls.
It doesn't take long before Rebecca sets her sights on him, but there are others who are also vying for David's attentions. David would much rather play sport than spend time in the classroom.
Ad blocker interference detected!
Wikia is a free-to-use site that makes money from advertising. We have a modified experience for viewers using ad blockers

Wikia is not accessible if you've made further modifications. Remove the custom ad blocker rule(s) and the page will load as expected.